We hold an in-person worship service on Sunday Mornings at 11am in the Sanctuary at The Church @ Highland Park.
Please note: Now that Travis County's Covid-19 risk level is LOW, we are not requesting fully vaccinated attendees wear a mask, though we do ask you to conduct a health check before coming to church. If you are not fully vaccinated, please wear a mask. If you are not comfortable masking or are experiencing any symptoms of sickness, we invite you to attend virtually on our live-stream via our Facebook Page or YouTube Channel.
About our Worship Services
The Church at Highland Park finds that a liturgical style of worship is a meaningful way to be in the presence of God, and we follow the Christian church calendar including Advent and Lent. Additionally, worship scripture readings and sermons are based on the Lectionary. We utilize a wide variety of musical styles in worship and samples of worship music can be found below, along with selected sermons.
Recent Worship
This week, Rev. Cheryl Kimble preaches her timely sermon, "All Are One", from Galatians.
April 11, 2022
Rev. Cheryl Kimble
Rev Cheryl Kimble preaches her sermon "Wasted Soil" on Luke 13:1-9.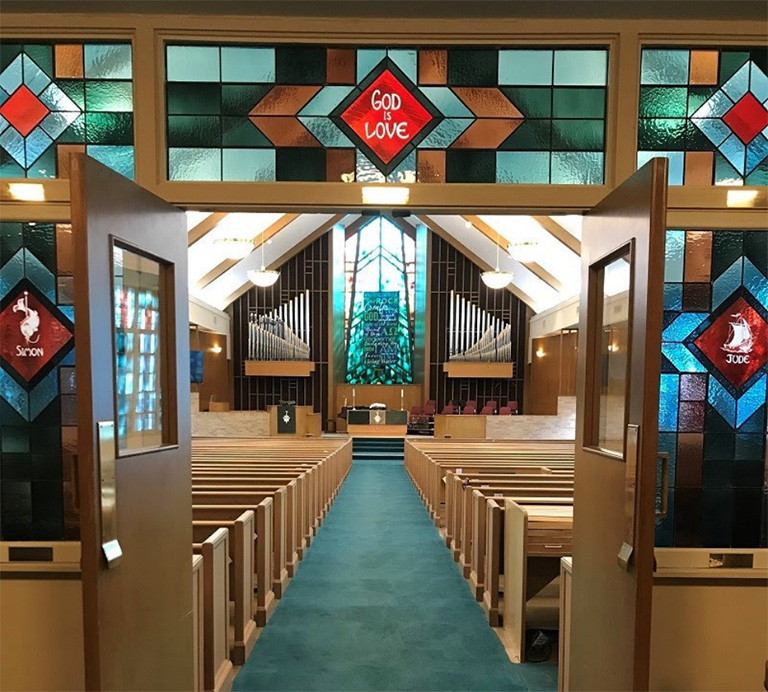 Worship Planning and Participation
Our Worship Planning team is responsible for planning each and every Worship Service at Highland Park. If you'd like to be a part of that team or learn how you can be a part of the Worship Service, click below.